Happy Book Birthday to Dennis Mombauer and The House of Drought! This disorienting and atmospheric anti-colonial gothic novella is now available wherever books are sold.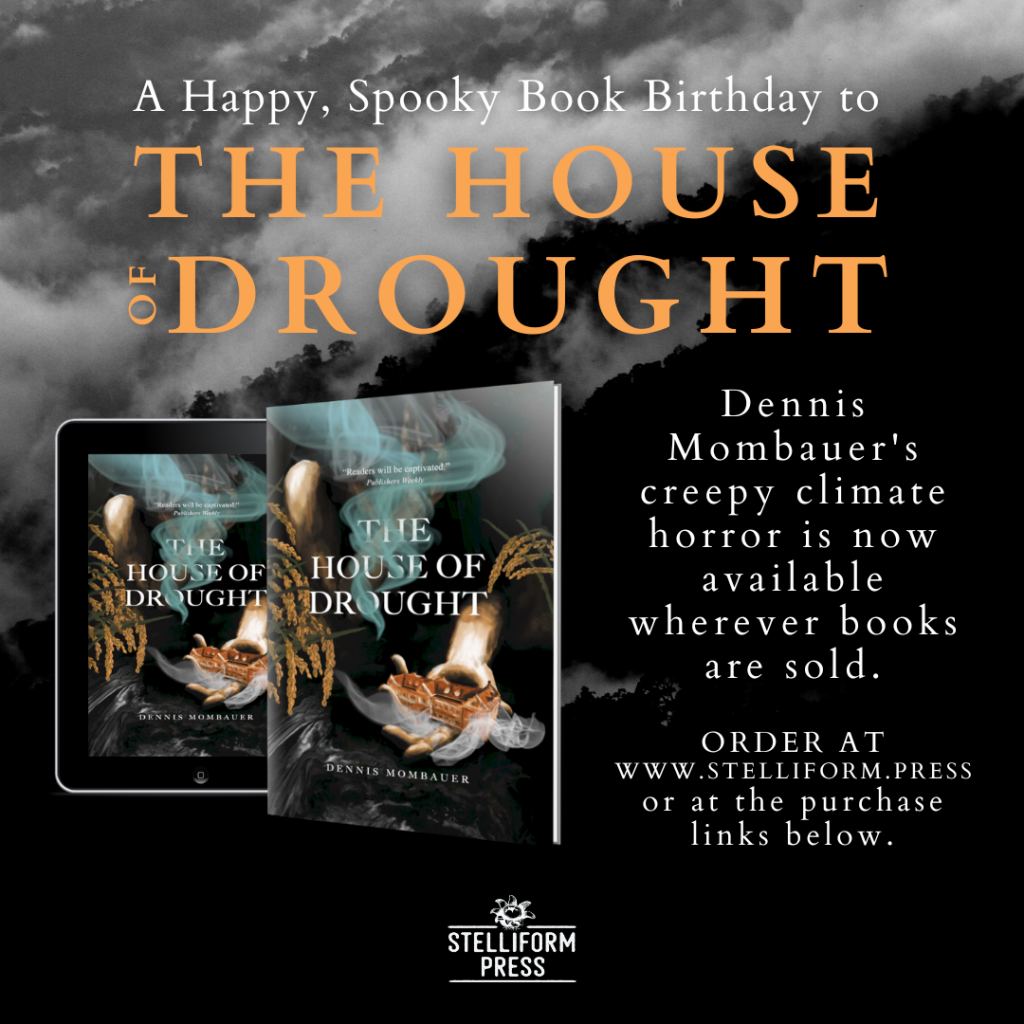 We're having a book launch party!
Join us to celebrate the release of The House of Drought on Saturday July 23, at 12pm ET. We're having an online launch party on Zoom with four-time Bram Stoker Award winner Michael Arnzen interviewing Dennis Mombauer about the links between his climate work in Sri Lanka and his writing, his inspiration for the novella, writing a story set in Sri Lanka as a foreigner, and what the horror genre brings to climate writing. Grab a drink and join us for an author reading, audience Q&A, a prize giveaway, and more! Register for this event for free (or grab a discounted book) at Eventbrite.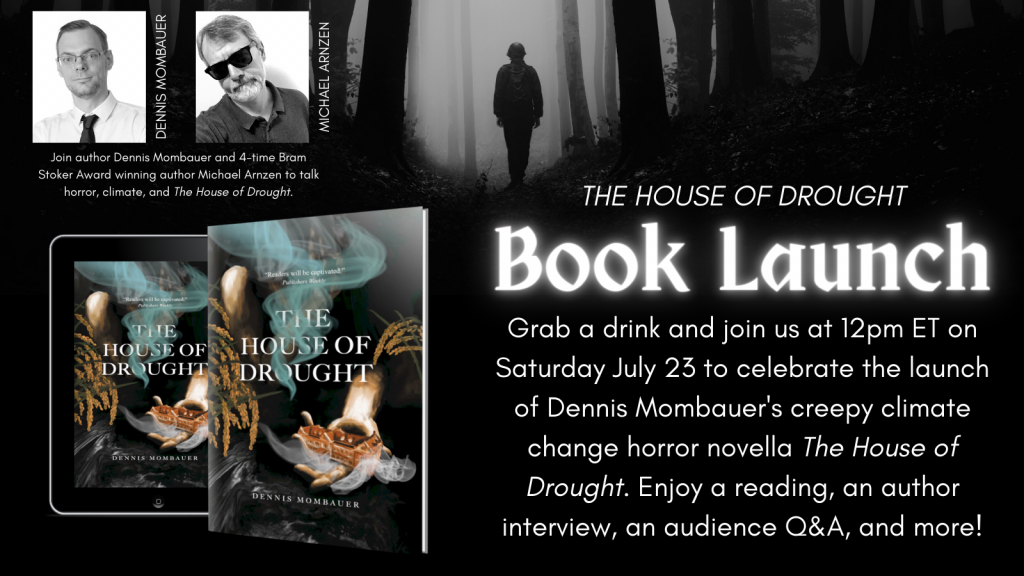 Where is The House of Drought Available?
We always love book purchases from our store as these go the furthest in supporting authors and helping us to continue publishing great climate fiction. Because of the low overhead for digital books, purchasing an EPUB, MOBI, or PDF directly from us is an amazing way to support us — and our ebooks are always on sale!
If for whatever reason you'd rather purchase a book elsewhere, The House of Drought is also available from your local indie bookstore, and from the following online vendors:
Thank you for your support of a small press publishing books about big issues!