We're open for general submissions as of September 1st and now excitedly diving into the wonderful speculative stories you're sending us. Following our video series introducing writers the press, we're sharing a short interview with Rachel Lobbenberg, the artist for the Impossible Resurrection of Grief cover, and the typographer for After the Dragons.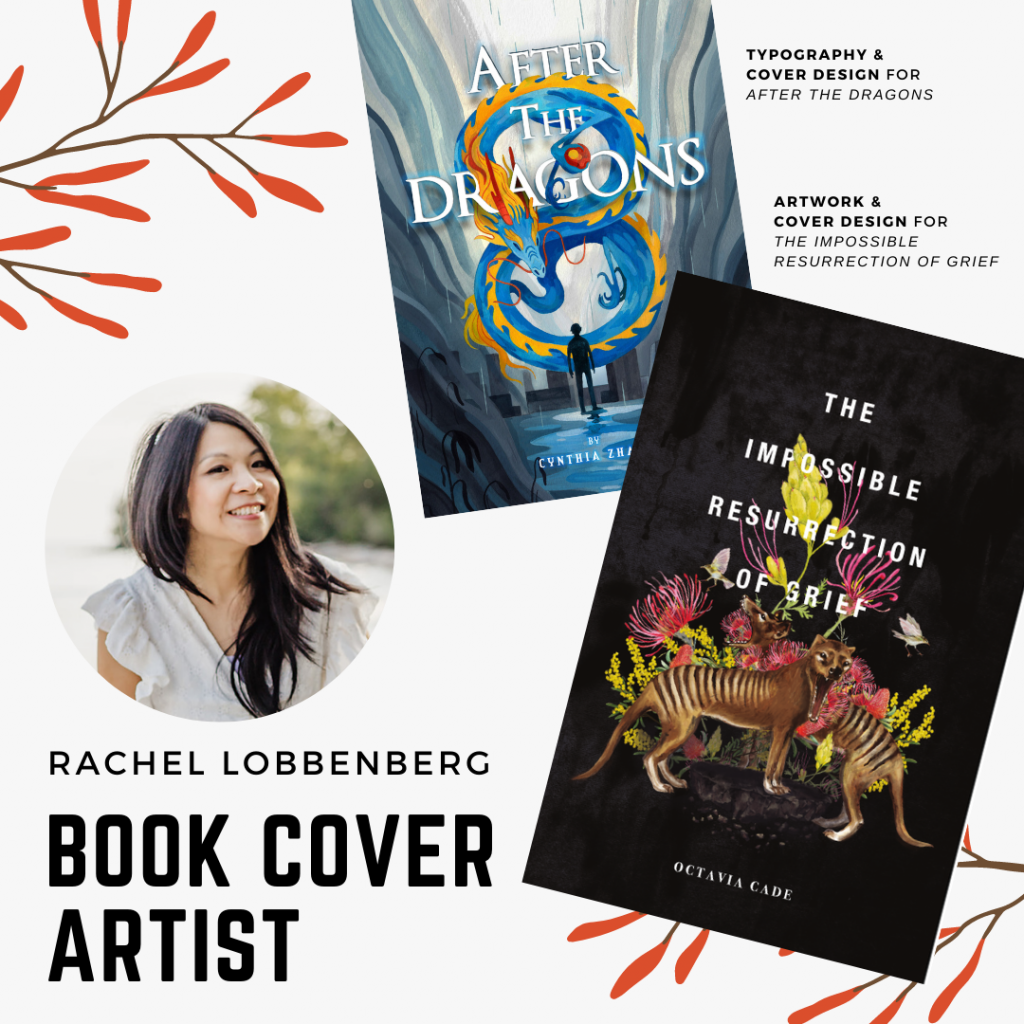 What is your artistic background? What kind of art do you do for your job? What kind of art do you do for fun?
I have a combined Fine Art and Digital Media degree, and have been working as a designer and art director in the corporate marketing world for more than a decade; however, I am a newbie to the book publishing world – this is my first book cover design job. I'm enjoying the process and quite happy with the results so far!
What was your process for the cover for The Impossible Resurrection of Grief?
When Selena Middleton, the Publisher and Editor-in-Chief of Stelliform Press, reached out to me, she already had a specific vision on the book cover design. After I learned about the story, the vision I created aligned with Selena's. We agreed that the cover had to be dark, dramatic, yet vibrant. It had to have a punch to it like the book's title.
For the cover design, I used a spotlight to feature these exotic and amazing animals [the thylacines] that are involved in the story, and juxtaposed them with a dark and yet rich in texture funereal background to convey the vibe of the story. Inspired by the Romanticism movement, I added some vibrant and jewel like plants to form a pyramidal composition, to create a dramatic, mysterious and vivid visual effect.
Tell us about the typography you did for After the Dragons.
The book has a majestic dragon in the center of the artwork, and I want the typography to bring out its liveliness. So I designed the title to intertwine with the dragon, with just enough subtlety to complement its subject and not too much to take away from the brilliant artwork.
I am very happy with the results for both covers, and I'm looking forward to having the opportunity to create more interesting book cover artwork.