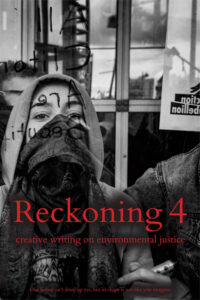 Reckoning 4: Cities, a collection of creative writing (including short stories, poems, and essays) on environmental justice, was edited by Arkady Martine and Danika Dinsmore. The volume opens with Martine's introduction in which she professes her love of the urban and its structures. These structures are increasingly embattled by climate change. Martine laments the heat which cracks concrete, the floods which seep into the cracks. Her editorial voice like a cry of grief, she presents the stories, essays, and poems of Reckoning 4 as a balm. Not only comfort, but also retribution and the re-creation of exquisite hybrid forms.
This review will focus on some of the short stories of the collection, though the poems provide poignant moments in which the reader catches their breath between narratives. The nonfiction essays, such as the final solarpunk manifesto from Commando Jugendstil, make tangible connections between the material present and a speculative future. The volume is worth reading in order; it is an experience that is exquisitely curated.
The Last Good Time to Be Alive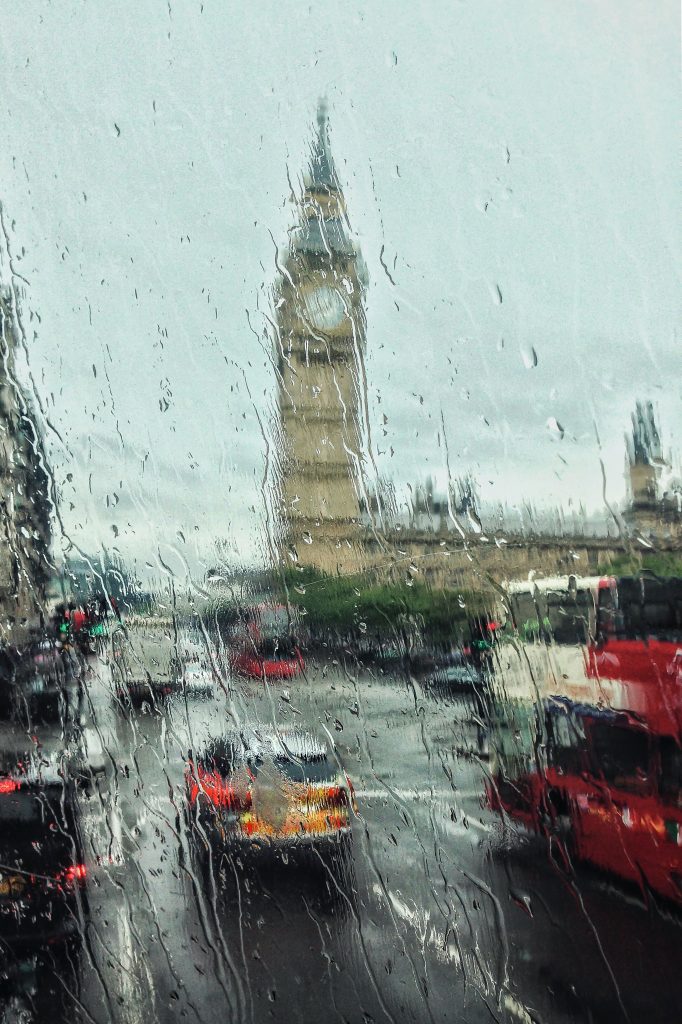 "The Last Good Time to Be Alive" by Waverly SM is about flooding in the towns that surround London. SM's story even-handedly switches from text logs between two queer characters, "antediluvian" (Marlo) and "ZRI" (Zuri Emmanuel), and a second-person narrative which places the reader firmly into Zuri's perspective. The form and structure of this story bolsters a tender, emotional narrative in which Marlo and Zuri struggle with fear for their physical safety, a desire to be safe together, and Zuri's attachment to the idea of home as safety despite the flood which creeps toward the second floor of Zuri's house over the course of the story. The text chat especially provides an anchor to love and care, expressed through quaint, anachronistic emoticons as well as written language. The text chat represents an intense and motivating feeling that compels Zuri to risk her life — as she tries to be better and braver than she feels she is — when a child falls into the flood waters across the street from her house. Waverly SM's characters demonstrate a profound depth of care, an unassailable attachment to those they love, despite the fact that they are embattled by tangible climate change instability.
Thank You For Your Patience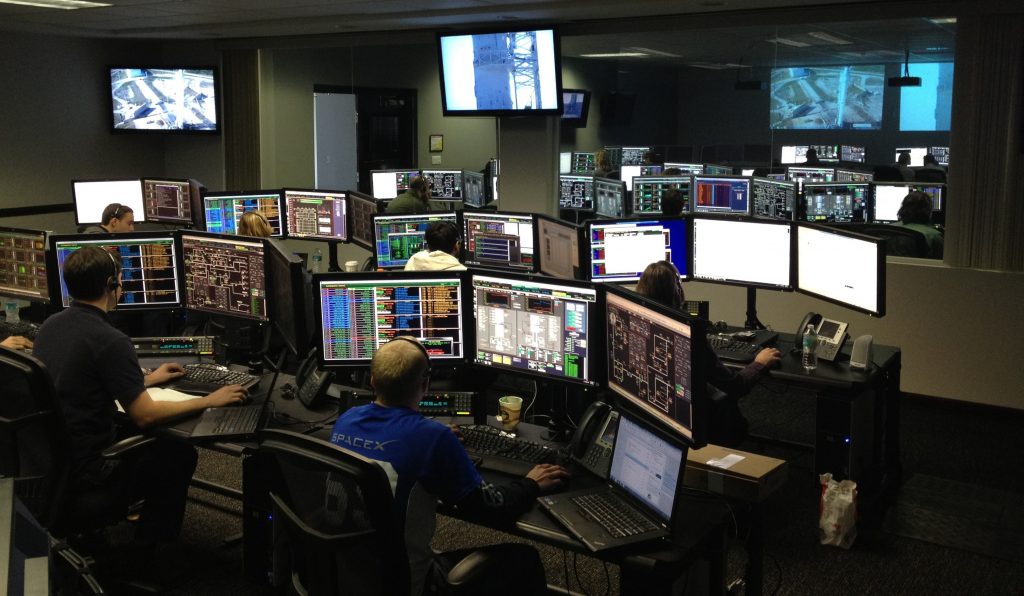 If you've read Rebecca Campbell's other climate change focused fiction (such as "An Important Failure" in the August 2020 issue of Clarkesworld), the scope of this story will feel familiar. Campbell simultaneously drills deep into human relationships and feelings, that which connects us to others, bringing to the fore the ways that both oppressive systems and climate change threaten those connections. In "Thank You For Your Patience" Campbell's protagonist — Mark, a "floater" with Westermorgan's IT call centre — discovers that a dropped call with a woman on the West Coast was caused by an unprecedented earthquake. That he was connected to this woman in her final moments motivates Mark to evaluate his relationships to other people in his life and how they might be impacted by the earthquake and ensuing tsunami.
Mark's care for the people he encounters in his day (even though he rarely has face-to-face contact with them) butts up against the ways Westermorgan infringes upon the personal freedom and comfort of its employees. That the story explores the intersections of corporate structures, ecological systems, and human care in a time of crisis creates pervasive tension and strong emotional resonance. Mark's struggle to do the right thing — that is, to care and act on that care — while constrained by these systems sends a powerful message about the ways that our own systems prevent us from reacting appropriately to both the immediate crises and the longer emergency of climate change.
Billy Ray's Small Appliance Rehabilitation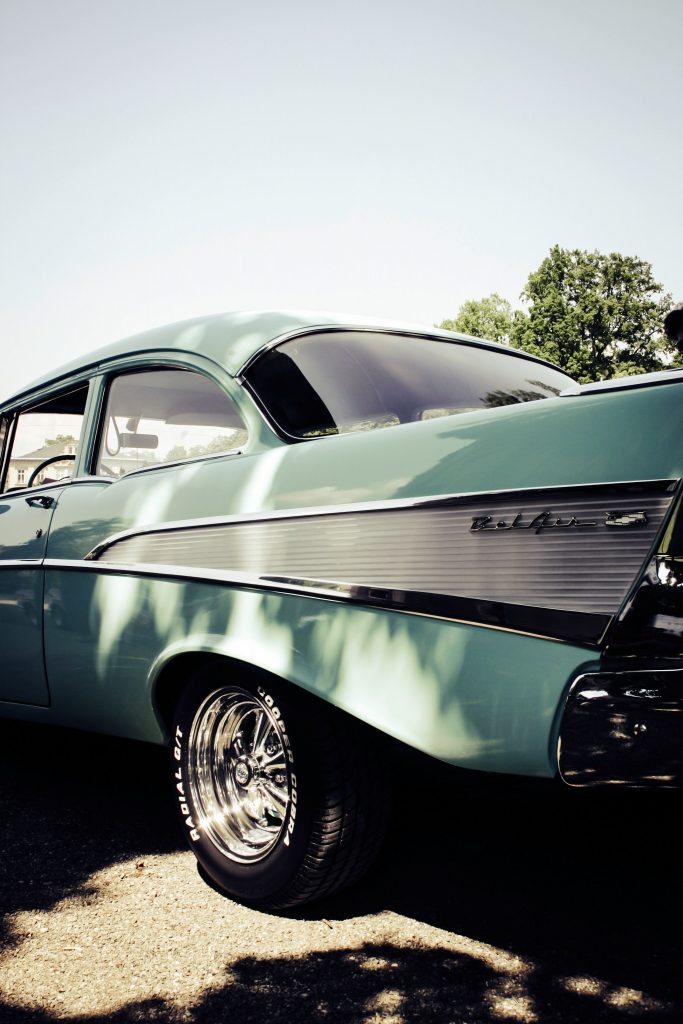 In "Billy Ray's Small Appliance Rehabilitation," author Geoffrey W. Cole describes a society in which affluent Grahamites live in a gated community which allows them to separate themselves from the ways in which the world around them disintegrates, hybridizes, and changes. They hire Billy Ray and his partner David to "rehabilitate" modern technology, creating a diminished facsimile of gadgets from the early 20th century, a time when technology was still "holy." While the protagonist, Billy Ray, understands the Grahamites from his outsider's perspective — he was raised outside the Revelation compound but attended a Grahamite school — his partner David is a Grahamite from an affluent family, raised with regressive views about purity and perfection, who is struggling to reconcile a discovery about his birth to his inherited ideology. At its core, this story is about the ability of love — and the real physical labour that must accompany love in long-term relationships — to forge new kinds of belonging in worlds that often seem to be the antithesis of the word. But it's also about the limitations of human connection in the face of vast, historical systems of oppression.
Also Recommended
This entire volume is worth reading in order; editors Arkady Martine and Danika Dinsmore have created an experience which allows the reader to breathe through both pain and joy. Some favourites not previously mentioned are the lovely, frightening, and surreal "Dead Horse Club" by Jude Wetherell, the harrowing "Growing Roots" by Alan Bao, and the sweet and hopeful "Aluminum Hearts" by Sydney Rossman-Reich.
We highly recommend Reckoning 4 for its powerful and unique ecological perspective and your own reading pleasure.