With our first two books in print or at-the-printer, and our next two on the decks (surprise! book #4 will be announced soon!), we're looking to the climate and social justice related books we love, reading them backwards in a ring of fire to conjure up more environment-focused submissions for Stelliform Years 3 and beyond. Just kidding, we're sharing them here so you can get to know us a little better — what we love and what kinds of stories we'll likely publish in the future.
This post is the first in a three-part series in which each of the Stelliform team will discuss some of their favourite books and what they like about them.
Selena Middleton, Publisher and
Editor-in-Chief
Midnight Robber – Nalo Hopkinson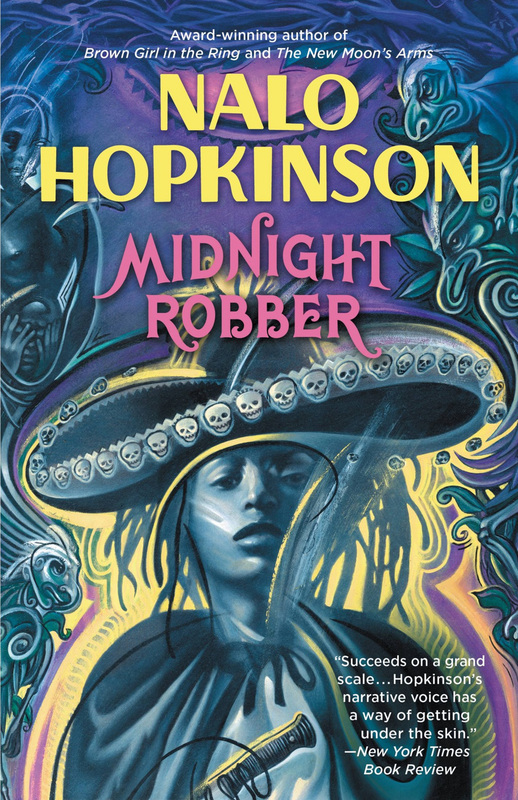 First of all, the language in this book is entrancing. The playfulness and rhythm of the Caribbean and Caribbean-inspired diction picks me up and carries me away not unlike one would be carried away during Carnival. But I also love how this book approaches the idea of home and exile and how those concepts shape individuals, families, and communities. By the time the young protagonist Tan-Tan arrives at New Half-way Tree, she is already at least two times removed from her Earth origins and the ways in which she interacts with her surroundings and the indigenous douen who care for her replays a colonization narrative with a critical lens.
Her Smoke Rose Up Forever – James Tiptree Jr.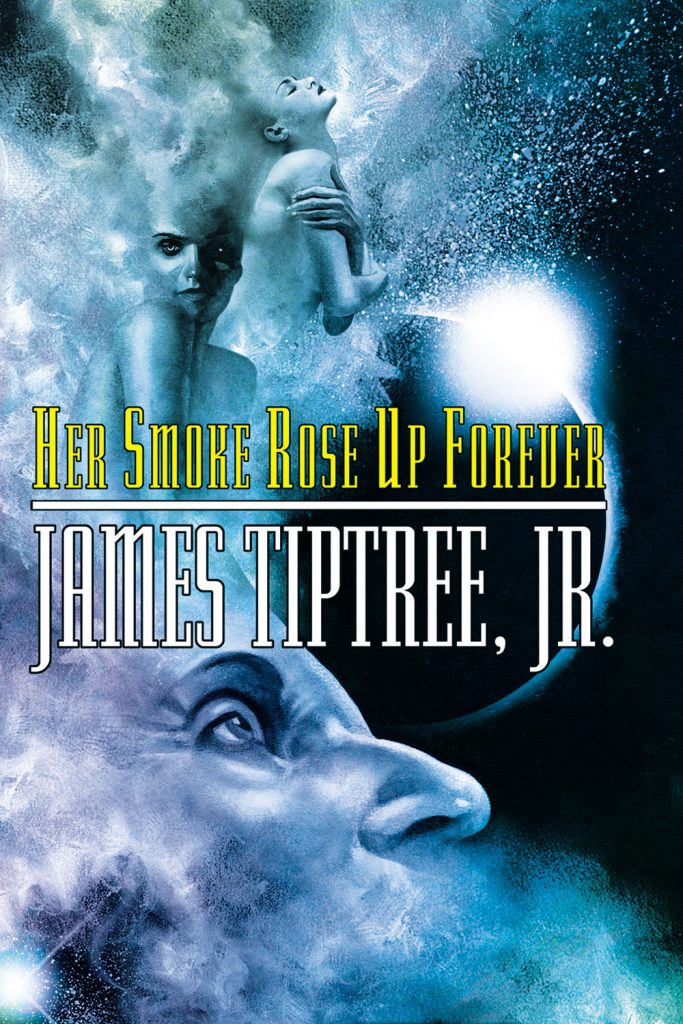 This is classic feminist science fiction. Nearly every story in this short story collection is a devastating blow with enough rage to level civilizations — and white, cishet normative, patriarchal civilization in particular. And yet Tiptree also displays a profound tenderness to those who are vulnerable and hurting and that tenderness is extended to the Earth itself. While these early stories are more cognisant of the effects of over-population than climate change, there is a deep awareness of the interconnections between environment and human relationship that makes Tiptree's anger even more cutting.
The Dazzle of Day – Molly Gloss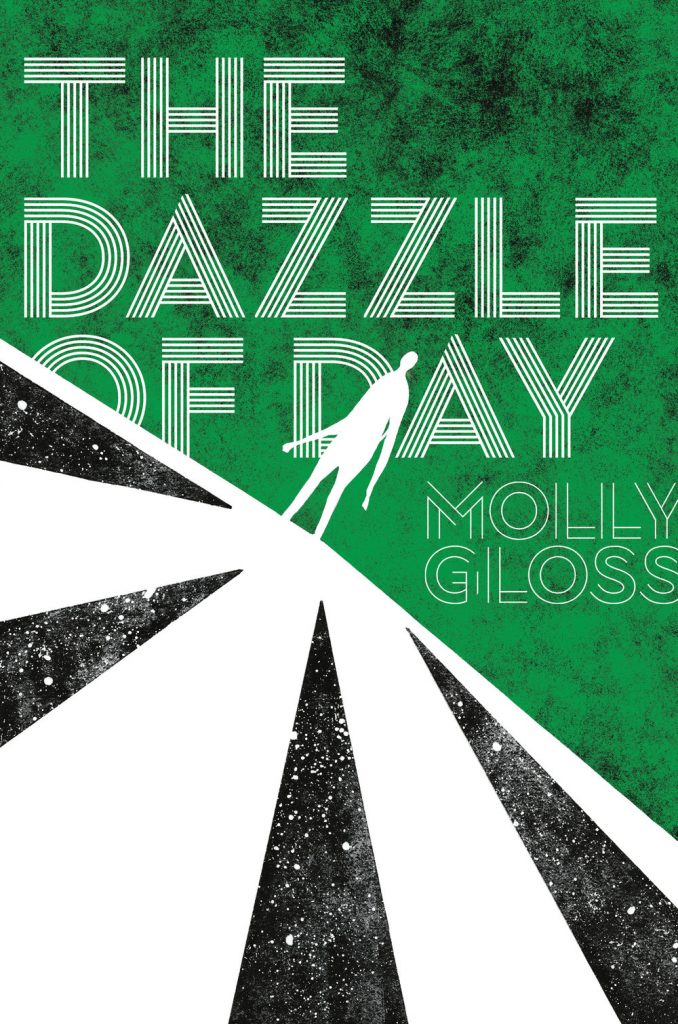 The prose in this novel is gorgeous. The Dazzle of Day is a generation ship story and a beautiful ode to life on Earth and the connections we make with our environment — the connections we take with us wherever in the universe we go, connections that are inescapable. I love this book as a counterpoint to more traditional space-faring and space colonization stories because it does not deny the ways that we are connected to our planet of origin and the way that primal connection helps us to stay connected with each other. Plus, Quakers in space.
Alien Virus Love Disaster – Abbey Mei Otis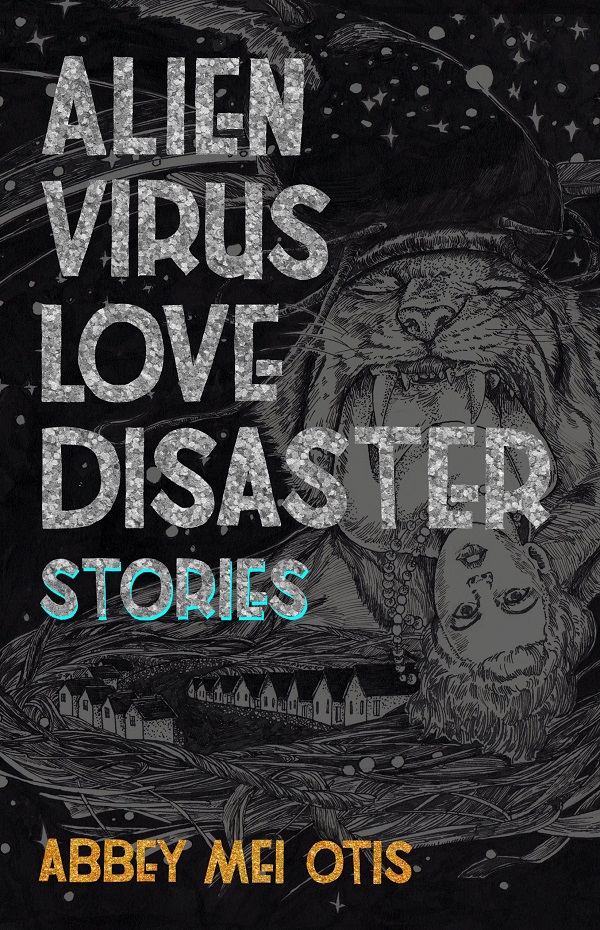 This short story collection is a new addition to my list of favourites. I picked the book up at the beginning of the pandemic lockdown and was immediately in love with the strength of Otis' voice which often transports to rural or suburban wastes and invites the fantastic into the everyday. Otis' worlds are so recognizable for people like me who grew up on the edge of so many different categories: between rural and urban, poverty and comfort, belonging and alienation. While climate change and ecological destruction feature in a few stories, more than that there is a singular awareness of the world's many networks. Otis explores these webs with an enchanting open-eyed curiosity that makes this book a horror and pleasure both.
The Empire of Wild – Cherie Dimaline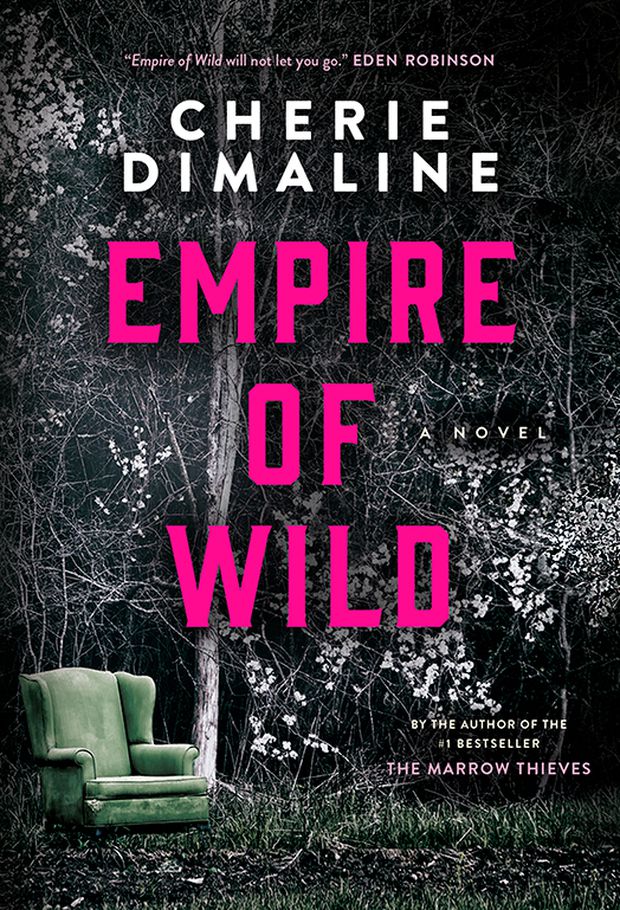 I've followed Dimaline's career since she wrote The Girl Who Grew a Galaxy in 2013 and then soared to CanLit stardom with The Marrow Thieves in 2017. While Empire of Wild didn't get as much attention as Marrow Thieves, the writing in this novel is Dimaline at her best. I loved how this is simultaneously a Western fairy-tale inversion (the warrior "princess" Joan of Arcand must save her beleaguered prince) and drawing deep from the well of Métis folklore with the story a werewolf-like creature, the rougarou. Most importantly, these elements come together to tell a story about one's relationship and responsibility to the land and how discounting that relationship and responsibility can make one a monster.
Do you love any of these books? What do you love about them? Let us know in the comments or on social media and check out the next instalment of this series wherein Stelliform Editor and Reader Kristen Shaw and Reader Rae Stoltenkamp will discuss some of their favourite books.