Ok, we couldn't swing events across the whole world, but Sordidez is coming to live events in the US, Canada, and Germany. From August to November 2023, E.G. Condé is travelling to bookstores and other venues to talk with special guests and audiences about his Taínofuturist science fiction novella Sordidez. An updated calendar of events, with links to RSVP at several bookstores, follows.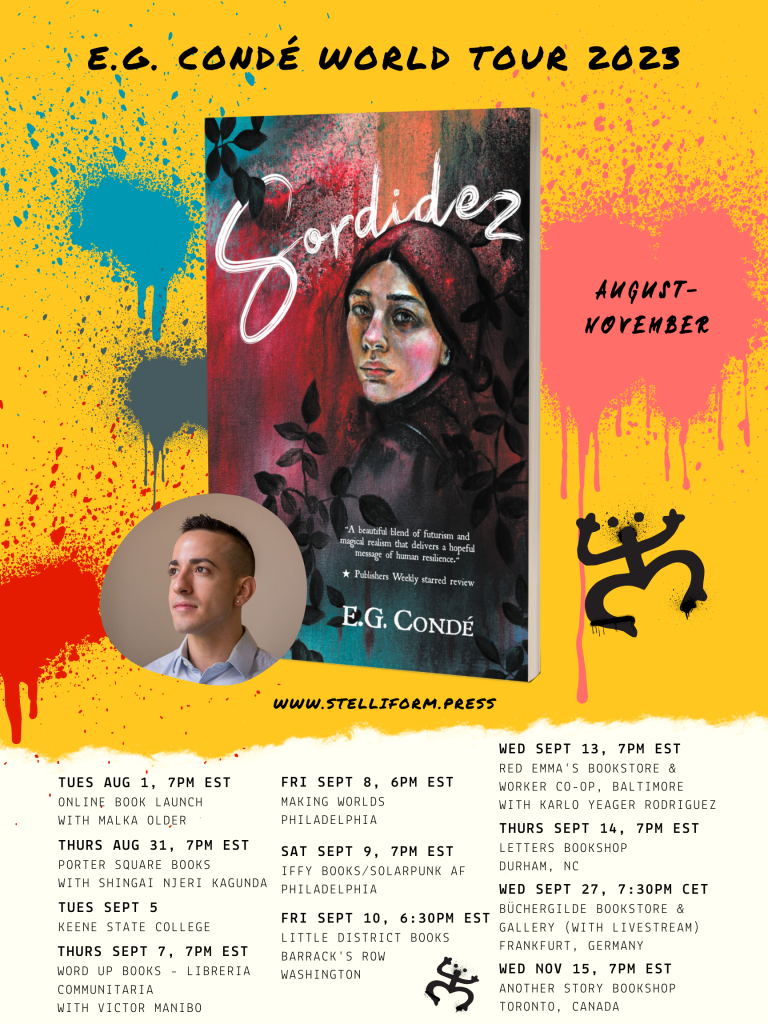 ---
August
August 1
Online Book Launch with Malka Older. 7pm EST.
Tickets are free and all are welcome to join this online book discussion. Discounted paperback and ebooks are also available.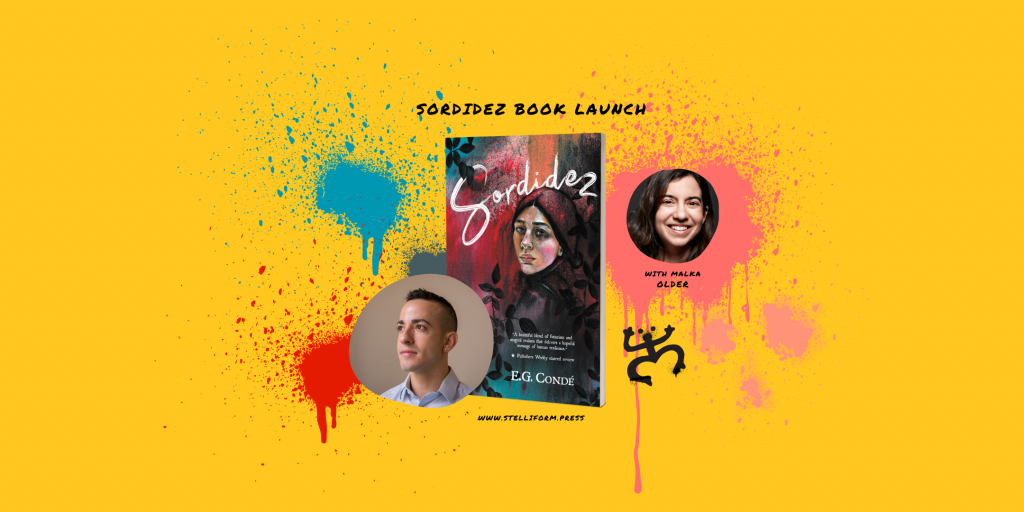 August 31
Porter Square Books. 7pm EST.
With Shingai Njeri Kagunda.
Porter Square Books
25 White St, Cambridge, MA 02140
https://www.portersquarebooks.com/event/e-g-cond%C3%A9-author-sordidez-conversation-shingai-njeri-kagunda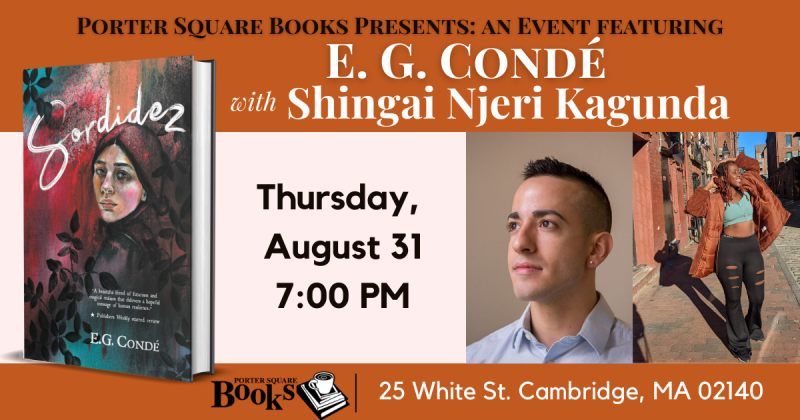 ---
September
September 5
Keene State College.
More information about several Keene State Events is to come.
September 7
Word Up Books – Librería Comunitaria. 7pm EST.
With Victor Manibo.
2113 Amsterdam Avenue, New York, NY 10032
https://www.wordupbooks.com/events
September 8
Making Worlds Bookstore and Social Center. 6pm EST.
210 South 45th Street, Philadelphia PA 19104
https://www.makingworldsbooks.org/
September 9
Iffy Books (Solarpunk AF). 7pm EST.
319 N. 11th St. #2I, Philadelphia, PA 19107
https://iffybooks.net/
September 10
Little District Books. 6:30pm EST.
Barrack's Row, 737 8th St SE, Washington, DC 20005
https://www.eventbrite.com/e/reading-qa-and-signing-with-eg-conde-author-of-sordidez-tickets-663385944217
September 13
Red Emma's Bookstore & Worker Cooperative. 7pm EST.
With Karlo Yeager Rodriguez.
3128 Greenmount Avenue, Baltimore, MD
https://redemmas.org/
September 14
Letters Bookshop. 7pm EST.
116 W Main St, Durham, NC 27701
https://www.lettersbookshop.com/
September 27
Büchergilde Bookstore & Gallery (with Live Stream). 7:30pm CET/12:30pm EST.
An d. Staufenmauer 9, 60311, Frankfurt am Main, Germany
https://buechergilde-frankfurt.buchhandlung.de/shop/
November
November 15
Another Story Bookshop. 7pm EST.
315 Roncesvalles Ave, Toronto ON, Canada
https://anotherstory.ca/