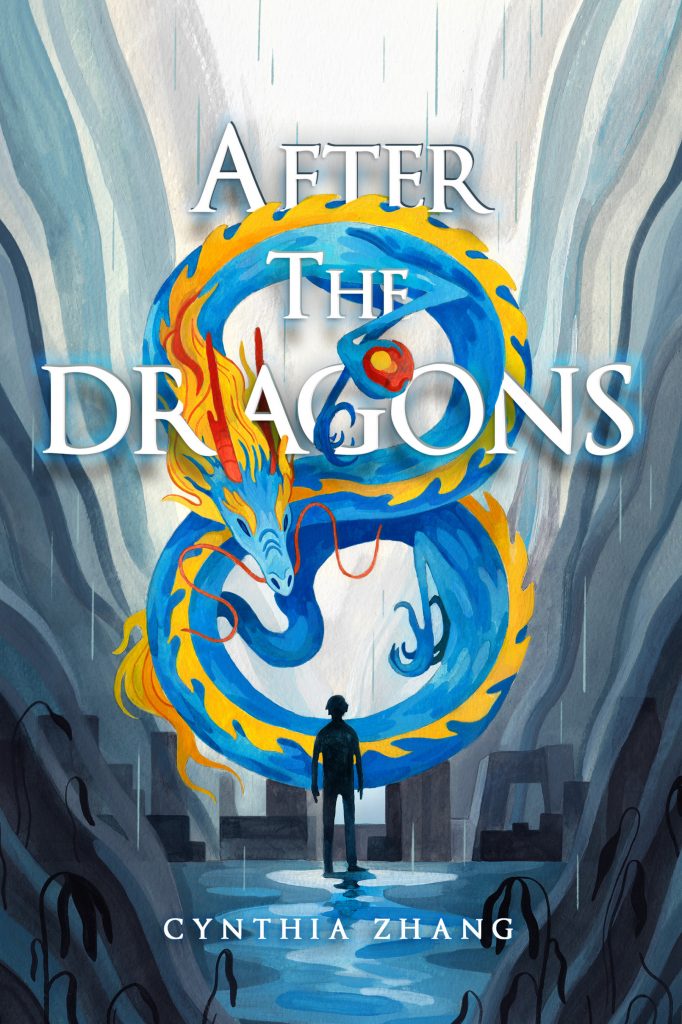 We gave away two copies of Cynthia Zhang's queer fantasy novel AFTER THE DRAGONS in June, but we're keen to get this book into more hands before its August 19th release date. So we're teaming up with Literary CelebrAsian to hold another giveaway from July 5 to 11, with winners contacted on Monday June 12.

If you've already heard about this sweet and tender book, skip down to the sign up form below. We're using Rafflecopter for the first time in hopes to make entering the contest quick and easy.
About the Book
In an overheated Beijing, researcher Elijah Ahmed and activist Xiang Kaifei join forces to save the city's beleaguered dragons and find a cure for Kai's illness. Grief hangs over their relationship and Eli and Kai must confront hard truths if there is any hope for themselves or the dragons.
After the Dragons is a tender story, for readers interested in the effects of climate change on environments and people, but who don't want a grim, hopeless read. Beautiful and challenging, focused on hope and care, this novel navigates the nuances of changing culture in a changing world.
Readers are loving this emotional romantic fantasy. Check out reviews on Goodreads and NetGalley, and an incredible endorsement from the incomparable Mary Robinette Kowal: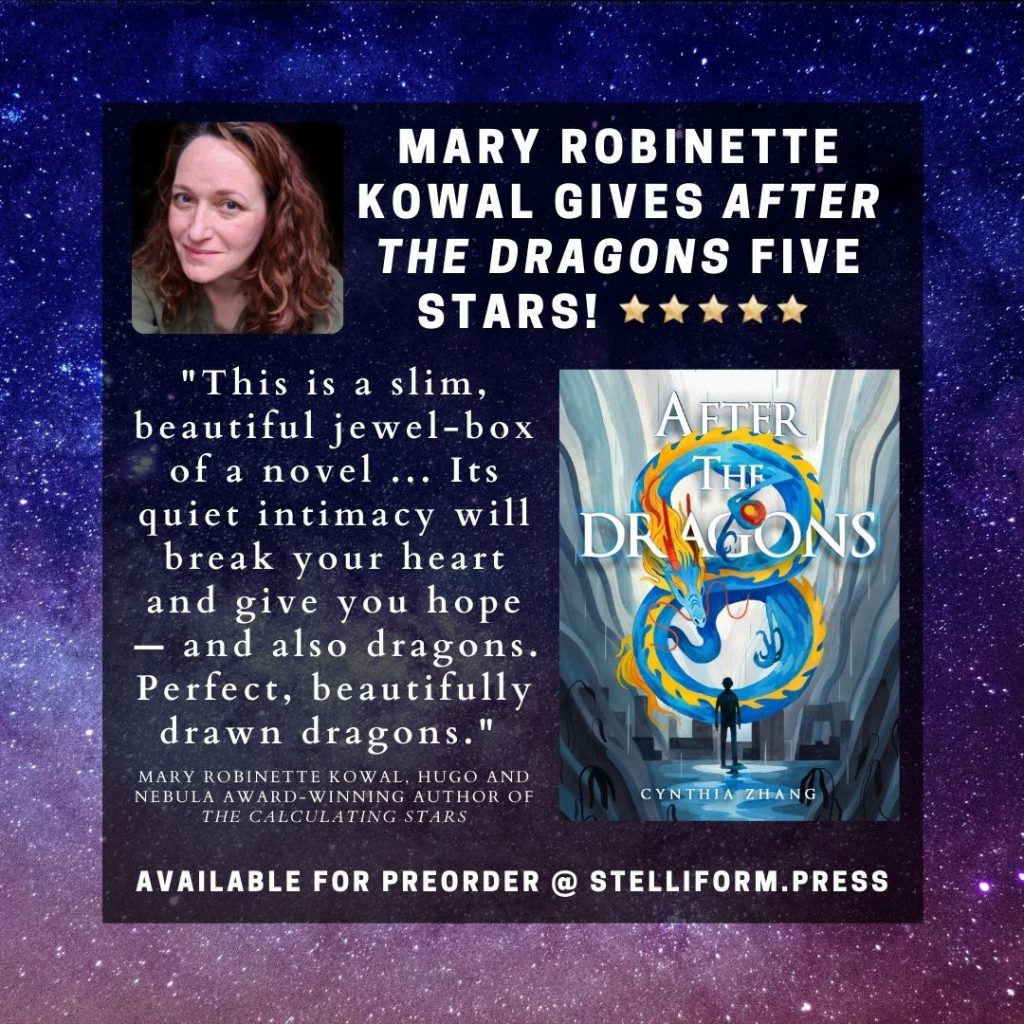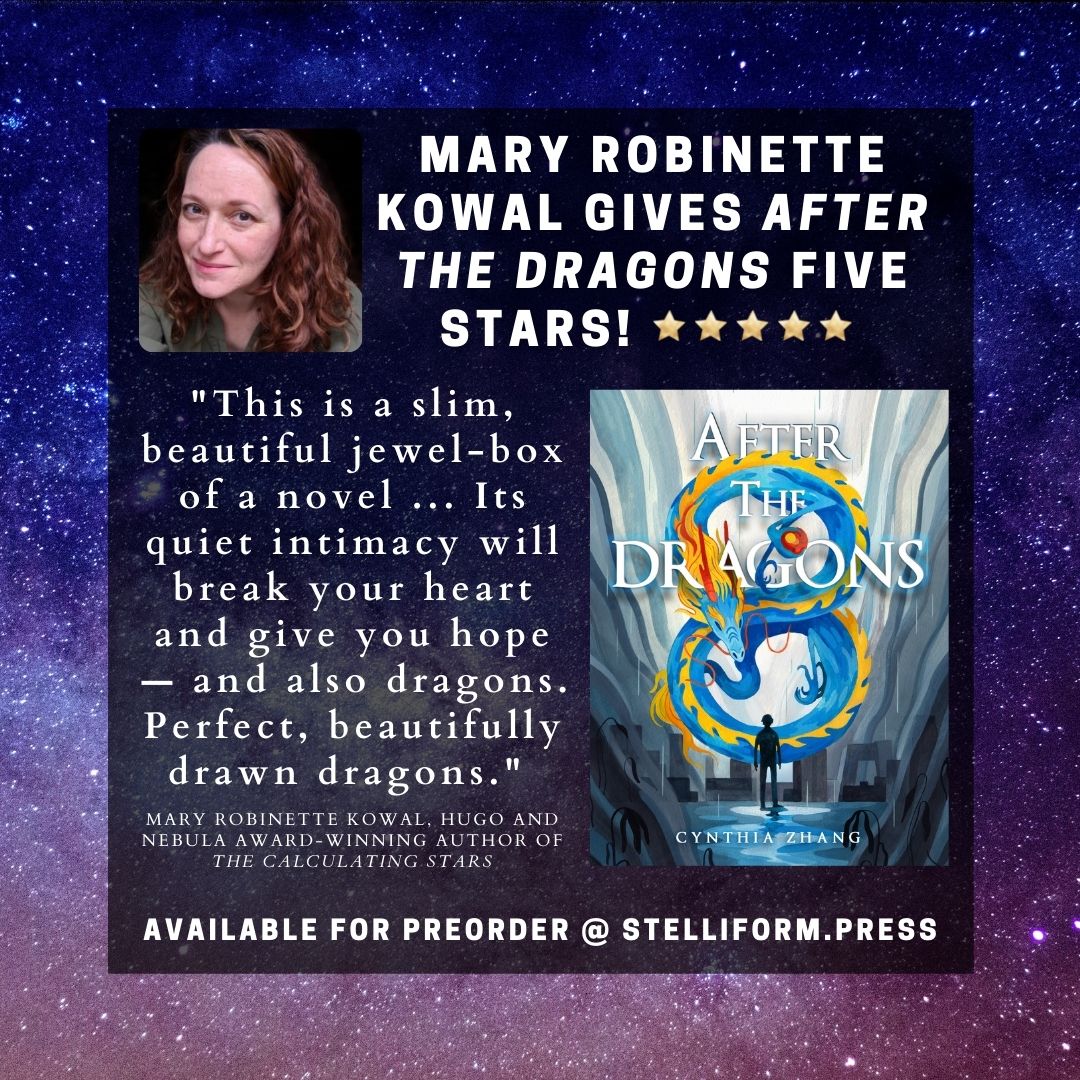 How to Enter the Giveaway
Use the widget below to enter the giveaway. Complete as many entry options as you like. All options are good for one entry, save for signing up for the Stelliform newsletter, which will get you two entries.
Good luck to all entrants! Be sure to check out Literary CelebrAsian on the web, on Twitter, on Instagram, and Tumblr for more great literary content by Asian authors.