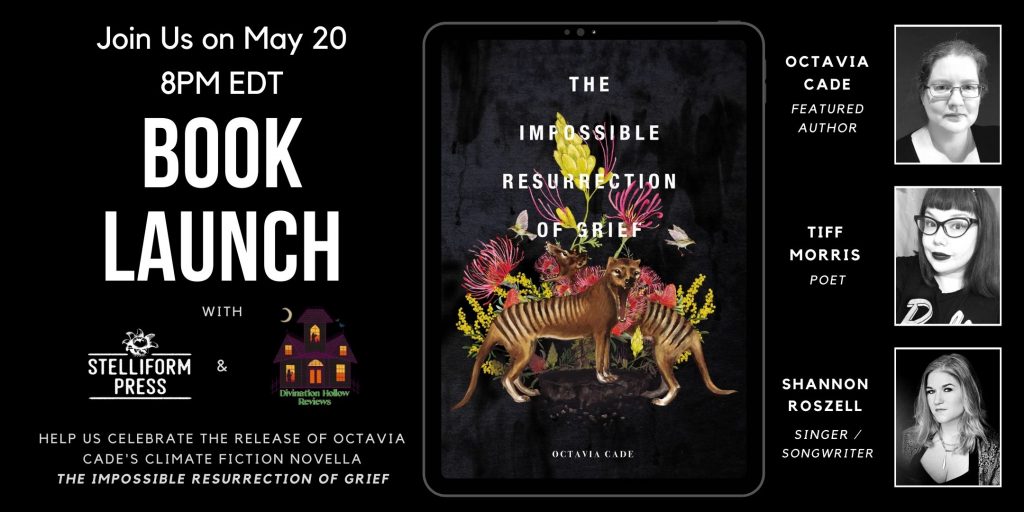 We're launching our third book with a jam-packed hour of readings, music, and an interactive discussion of climate grief, climate hope, extinction, and action! More information about the event and how to sign up is on Eventbrite now.
Special Guests
While Octavia Cade and her new novella is the focus of this event, we've invited some friends to help us celebrate. The book launch will open with poetry and music from two amazing artists whose work also focuses on environment and relationships to the land.
Tiff Morris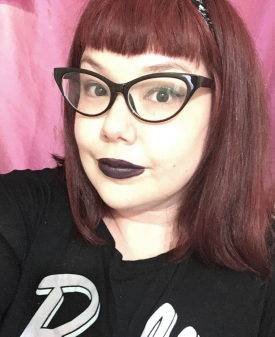 Tiff Morris will open the launch with poetry. Morris is a Mi'kmaw editor and writer of speculative poetry and fiction. She is the author of the chapbook Havoc in Silence (Molten Molecular Minutiae, 2019). Her work has been featured in Room Magazine, Prairie Fire, and Eye to the Telescope, among others. A member of the Indigenous Editors Association, she writes, edits, reads tarot and hunts UFOs in K'jipuktuk (Halifax), Nova Scotia.

Shannon Roszell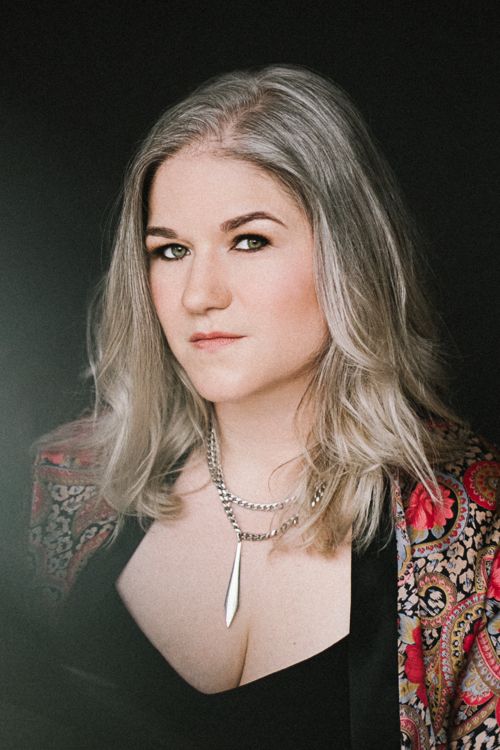 Shannon Roszell will perform her new single "Gonna Love You." A powerhouse performer, Roszell is a singer-songwriter from the Kawartha Lakes, northeast of Toronto. Her sound is best characterized as symphonic indie rock, fusing orchestral voicings with searing electric guitar and vocals. An outspoken environmentalist, Roszell has created performance art pieces in protest of the tar sands pipelines. Roszell's first single, "Gonna Love You" (March 2021), is a post-apocalyptic love song to our damaged earth. Her debut album, Within the Shimmering Darkness (Spring, 2022) is rich with sonic landscapes as expansive as the view out her farmhouse studio window.
Book Launch Prizes
We're excited to give away some fun, thematic prizes at Octavia Cade's book launch. To win a prize, simply join us at the launch.
Stelliform Press "Grief" T-Shirt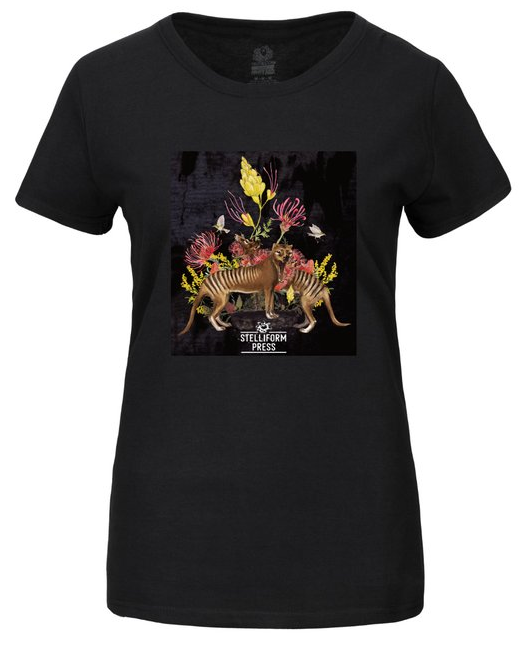 Add gaping thylacine jaws and Australian flora to your wardrobe. This T-shirt, available in women's or men's sizing, features the dramatic art from the cover of The Impossible Resurrection of Grief, by Toronto artist Rachel Lobbenberg.


"Stripes Ascending" Thylacine Enamel Pin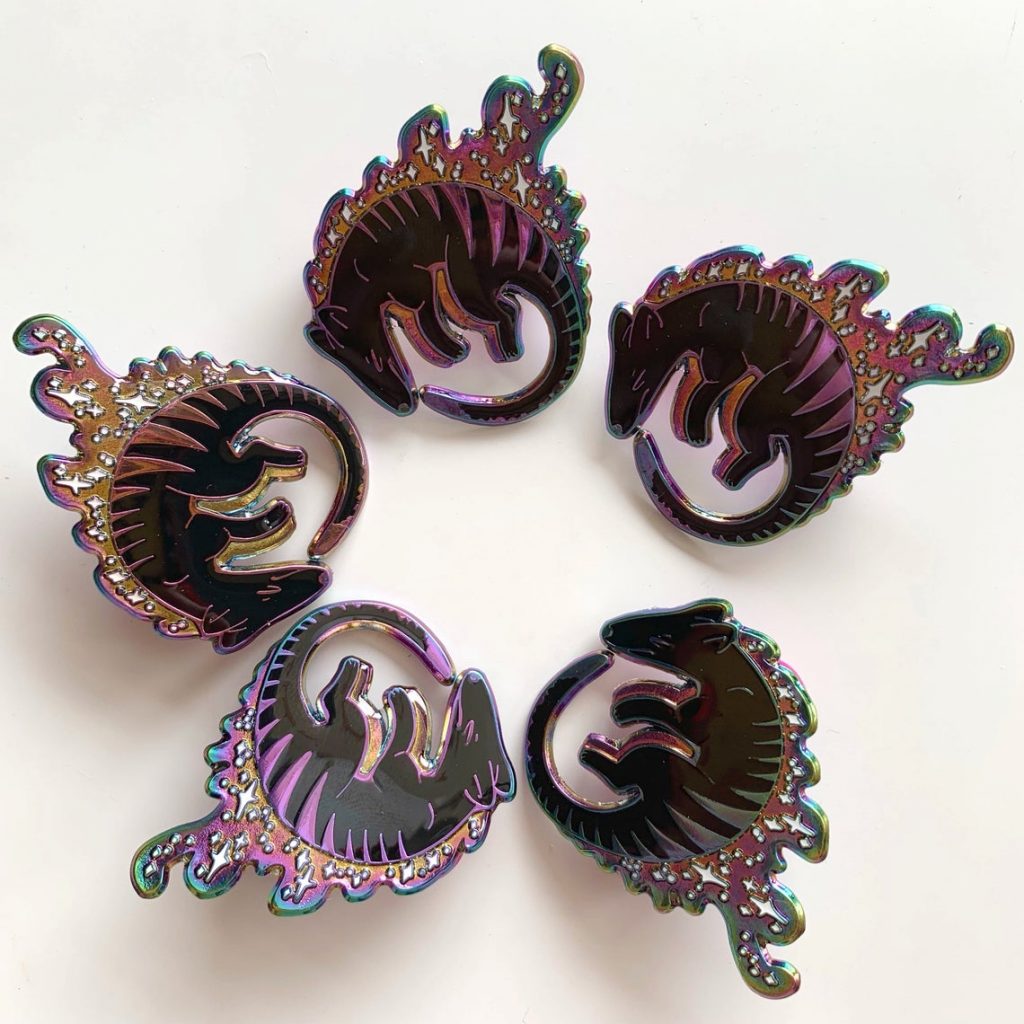 These beautiful enamel pins were made by Morgan Mudway, a local Hamilton artist and thylacine lover. They represent the extinction of the thylacine, which should have been a wake-up call for humanity. Check out Morgan's other work here.

The Swan Book by Alexis Wright
The book launch grand prize is a copy of The Swan Book by Alexis Wright, chosen by Octavia Cade herself. About this book Octavia Cade says, "The Swan Book, by Indigenous Australian author Alexis Wright was nominated for a bunch of major awards when it came out several years back, and it deserves every single one of them. It is absolutely astonishing. It's climate and trauma and alienation from land and magical realism and swans. It is the most incredible thing, and I will quietly resent the fact that it never got the Booker for the rest of my life." Read more about The Swan Book here.
Go to Eventbrite to Reserve your Tickets!
Tickets to Octavia Cade's Book Launch for The Impossible Resurrection of Grief are free, but you can also get discounted books through the Eventbrite link. We hope to see you there!