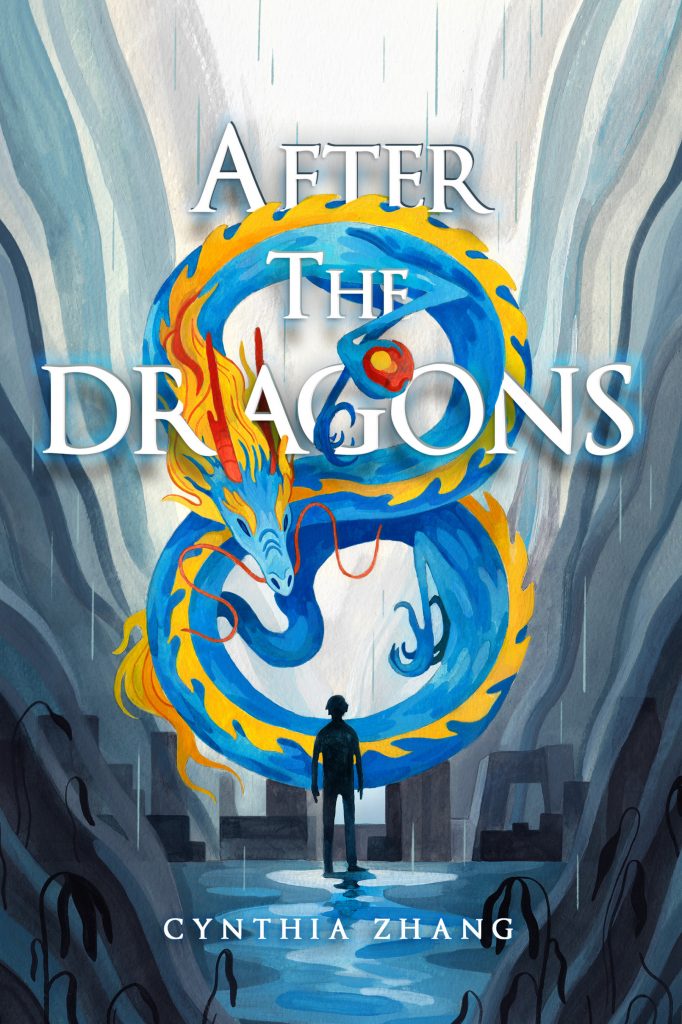 We're pleased to reveal the cover of After the Dragons! To be published on August 19, 2021, this is a first novel for publisher and author alike. The cover art is by Chinese Canadian artist Wang Xulin, with design and typography by Yu-Lobbenberg Rachel, who also did the art and design for Octavia Cade's The Impossible Resurrection of Grief. This cover reveal is in tandem with Locus magazine, which featured Zhang's book on their Twitter and Facebook feeds, as well as in their newsletter.

Cynthia Zhang's After the Dragons is now available for pre-order here.
About the Book
Cynthia Zhang's After the Dragons is a queer science fantasy ⁠— that is, a story based on scientific ideas, but with fantastic elements⁠ — set in Beijing. In this book, researcher Elijah Ahmed and activist Xiang Kaifei join forces to save the city's beleaguered dragons and find a cure for Kai's illness. Grief hangs over their relationship and Eli and Kai must confront hard truths if there is any hope for themselves or the dragons.
This is a tender story, appropriate for readers interested in the effects of climate change on environments and people, but who don't want a grim, hopeless read. The novel is beautiful and challenging, focused on hope and care, navigating the nuances of changing culture in a changing world.
Don't miss any After the Dragons news, giveaways or events! Sign up for our newsletter here: