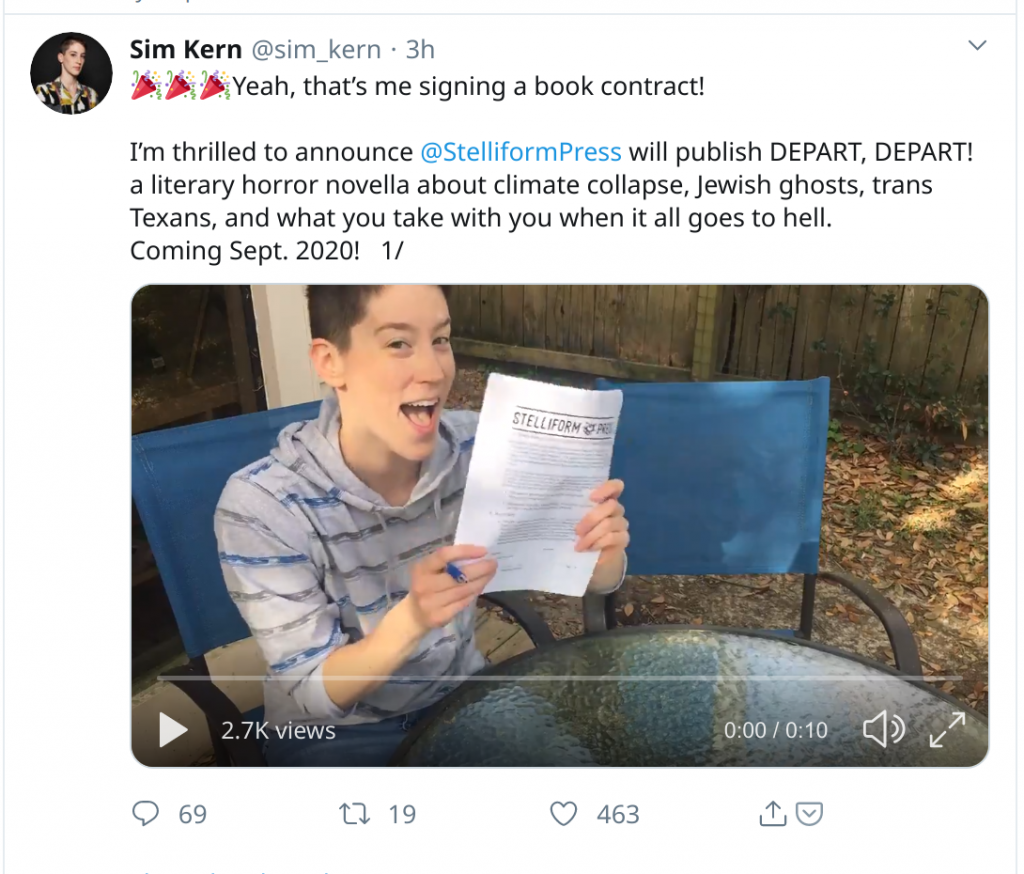 Yesterday we acquired our first novella, Sim Kern's Depart, Depart! Kern's book depicts the aftermath of a violent storm, and the ways in which climate change affects society's most vulnerable people. Kern describes their novella in a series of tweets:
When an unprecedented hurricane destroys Houston, Noah finds shelter in the Dallas Maverick's basketball stadium. To make matters worse, he keeps seeing visions of his great-grandfather Abe at the age Abe was when he fled Nazi Germany inside a duffel bag.

Noah doesn't know if he's haunted or hallucinating, but the visions keep saving his life and lead him to a found family of other queer refugees. But as tensions mount in the stadium, Noah fears that being trans and Jewish may put him at risk with certain "Capital-T" Texans.

To understand Abe's visions, Noah delves into Jewish mystical lore and his own family's intergenerational traumas. But the climate crisis is intensifying across the country, and as his shelter falls apart, Noah must decide what he's willing to sacrifice in order to survive.
Follow us on Twitter, Facebook, or Instagram for updates on Sim Kern's book. In the coming months we will have a cover reveal, author interviews, and giveaways. If you are a reviewer of climate change or LGBTQ+ titles, contact us for an ARC.