We are thrilled to share the cover of Sarena Ulibarri's forthcoming novella, ANOTHER LIFE. The cover art is by Wang Xulin, who also did the AFTER THE DRAGONS cover for us in 2021. Read more about the book and its author below, and pre-order here.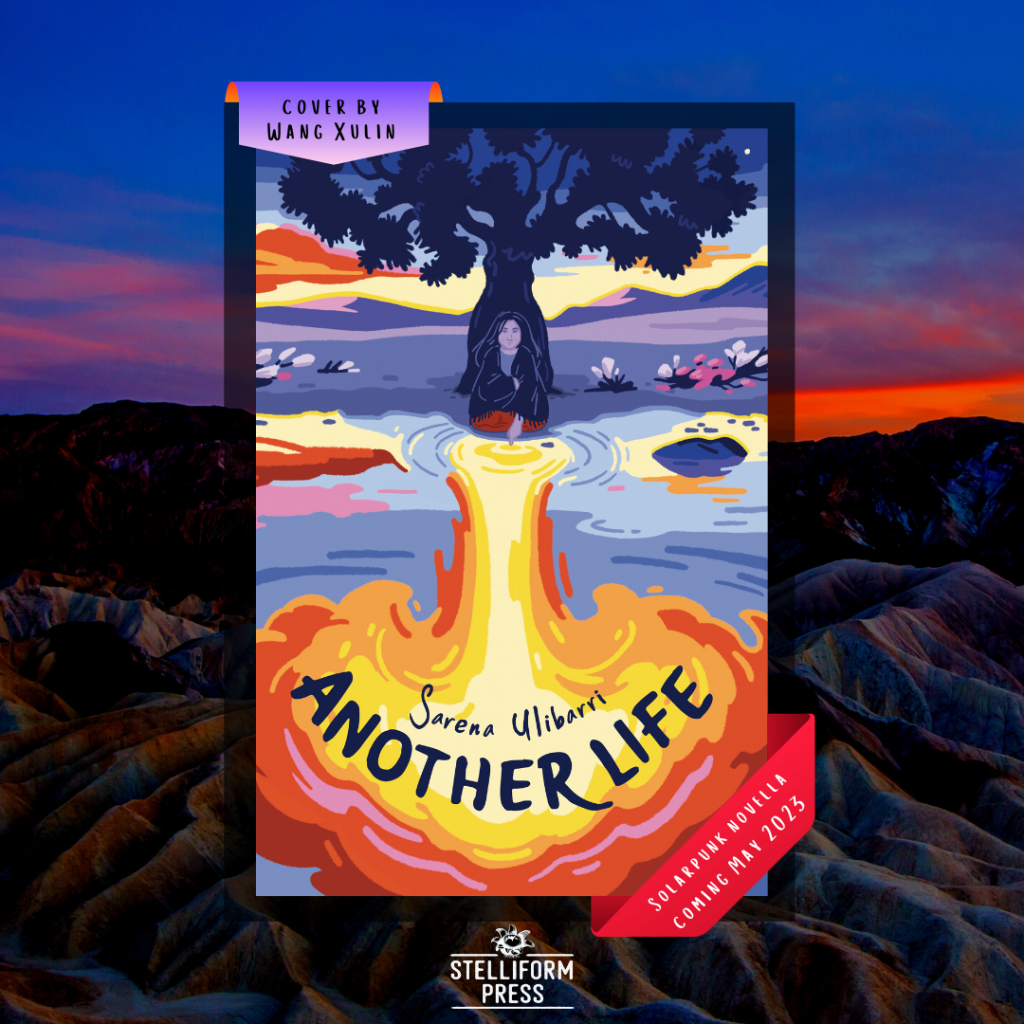 About the Book
Finding out who you were in a previous life sounds like fun until you're forced to grapple with the darkness of the past. Galacia Aguirre is Mediator of Otra Vida, a quasi-utopian city on the shores of a human-made lake in Death Valley. She resolves conflicts within their sustainable money-free society, and keeps the outside world from meddling in their affairs. When a scientific method of uncovering past lives emerges, Galacia learns she's the reincarnation of Thomas Ramsey, leader of the Planet B movement, who eschewed fixing climate change in favor of colonizing another planet. Learning her reincarnation result shakes the foundations of Galacia's identity and her position as Mediator, threatening to undermine the good she's done in this lifetime. Fearing a backlash, she keeps the results secret while dealing with her political rival for Mediator, and outsiders who blame Otra Vida for bombings that Galacia is sure they had nothing to do with. But under the unforgiving sun of Death Valley, secrets have a way of coming to light.
About the Author
Sarena Ulibarri edited two anthologies of optimistic climate fiction, Glass and Gardens: Solarpunk Summers (2018) and Glass and Gardens: Solarpunk Winters (2020), and co-edited Multispecies Cities: Solarpunk Urban Futures (2021). Her short fiction has appeared in magazines such as Lightspeed, GigaNotoSaurus, and DreamForge, as well as numerous anthologies.
Another Life is now Available for Pre-Order
Sarena Ulibarri's optimistic solarpunk novella will be published in May 2023, but is now available for pre-order here.